Cartels 2020, Enforcement, Appeals and Damages actions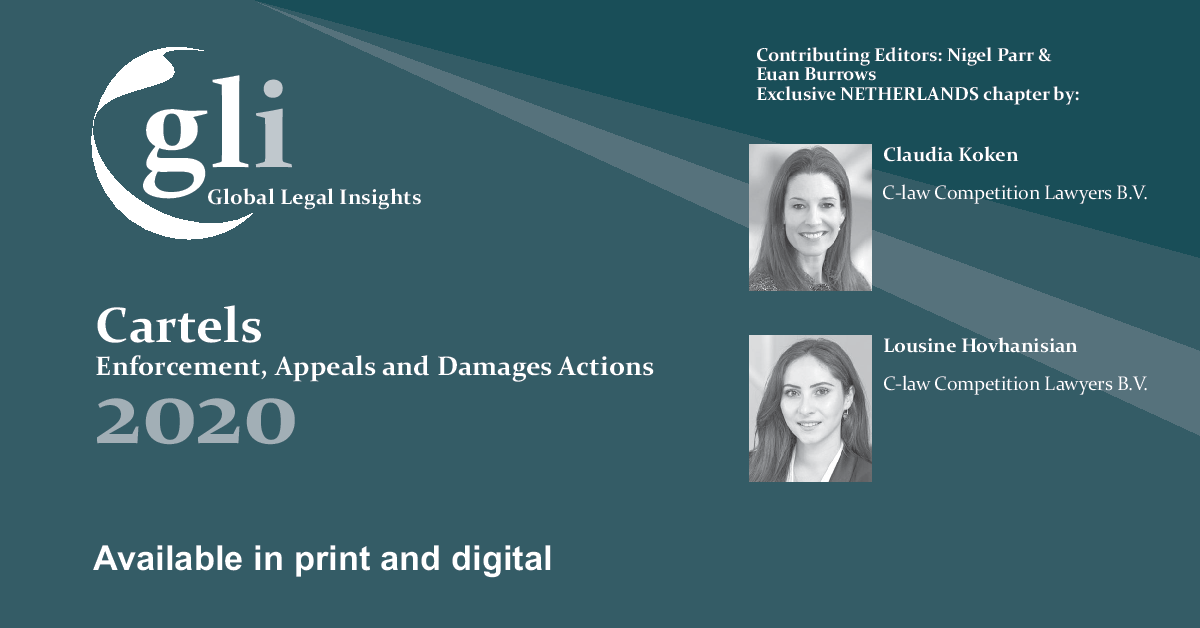 Cartels 2020, Enforcement, Appeals and Damages actions
18.02.2020
Claudia Koken and Lousine Hovhanisan of C-law Competition Lawyers contributed the NETHERLANDS chapter in Global Legal Insights 2020 publication on Cartels.


This year's edition of GLI - Cartels provides essential legal insights into current cartel enforcement, appeals and damages actions in various jurisdictions worldwide.

Many thanks to Ashurst LLP for this great exclusive opportunity.

The Netherlands Chapter can be read here.